Skip to main content
Email
Phone
605-939-0736
Address
DSRC
325 Broadway
Boulder, CO 80305-3328
Affiliation
CIRA
Awards
Profile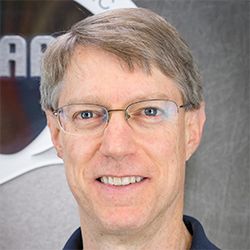 Bio
Bob Lipschutz received his BS (1974) and MS (1980) in Meteorology from Penn State University. He was a Scientific Assistant in the Atmospheric Physics Section at Argonne National Laboratory from 1974 to 1976, working on several boundary layer meteorology field projects. After leaving Penn State, where he worked as a Research Assistant in the Department of Meteorology following completion of his MS, Bob joined NOAA's growing PROFS program team in Boulder in 1981. His early work at PROFS involved assuring the quality of the 22-station PROFS Mesonet and developing systems to acquire and decode surface and upper-air (SAO and RAOB) data from the FAA604 service. He then began developing software to process NCAR CP-2 Doppler radar data, and creating a framework to prototype and validate WSR-88D (NEXRAD) Radar Product Generator (RGP) algorithms, including Storm Segments, Mesocyclone, and Tornado Vortex Signature. This initial radar work led to the creation of a distributed real-time Doppler radar subsystem to generate products for display on the PROFS and FSL weather workstations, and later to the development of the NEXRAD Product Interface system that acquired Level-III radar products from the NEXRAD RPG for display on the Pre-AWIPS system, which was deployed operationally at the Norman, OK, NWS Forecast Office.
Bob's work has included directing the development of GOES GVAR and WSR-88D Level-II acquisition systems, and generally collaborating with other members of GSL's Data Services Group on a variety of data ingest, processing, and distribution tasks in support of numerous projects throughout GSL, including the Rapid Refresh (RAP) and High-Resolution Rapid Refresh (HRRR) models, and Science on a Sphere® (SOS).
Bob serves as the lead for GSL's Data Services Group in the IT Services Division. The group develops and maintains real-time data systems within GSL's Central Facility, managing ingest, processing, and distribution applications running on some two dozen Central Facility Linux servers that currently handle over 5 TBytes of data per day.
His area of expertise focuses on meteorological data acquisition and processing systems, with experience handling WSR-88D radar, GOES satellite, and NOAAPORT data streams, as well as such acquisition and distribution protocols as ftp, http, LDM.
Education
B.S. in Meteorology, June 1974,  The Pennsylvania State University, University Park, PA 
M.S. in Meteorology, May 1980,  The Pennsylvania State University, University Park, PA 
Thesis: An Experimental Study of the Relationships of Surface Layer Wind Fluctuations to Stability, Mixing Depth and Terrain

Awards
CIRA Research Service Award - 2018:  For ingenuity, innovation, leadership, and persistence in pursuit of new technology and the objectives of CIRA and NOAA.