Skip to main content
Science Literacy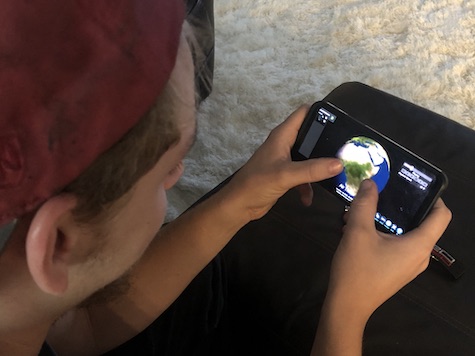 GSL-developed technology encourages learning and discovery for a science-literate society and makes that technology accessible to everyone.
150 Science on a Sphere® systems have been installed around the world.
37 million people see Science on a Sphere® each year
Hundreds of datasets to illustrate science including flood impacts, tsunamis, El Nino
82% of visitors stated that seeing datasets on the sphere changed how they understood information
A flat-screen version called SOS Explorer™ makes Science on a Sphere® more accessible, portable, and interactive
GSL leveraged this technology to create Science On a Sphere Explorer™ Mobile, a free app for smartphones and tablets that can be downloaded for free.
GSL scientists were awarded the 2020 Impact Award from the Federal Laboratory Consortium for Technology Transfer for this work