Skip to main content
Industry and the Economy
GSL research improves weather data, forecasts and computing techniques used by industry, decision-makers, and stakeholders to make operations safer and more efficient, thus protecting lives, property, and promoting economic prosperity.

Agriculture:
Both short- and long-term forecasts are essential in agriculture production.
HRRR predictions support better localized precipitation forecasts.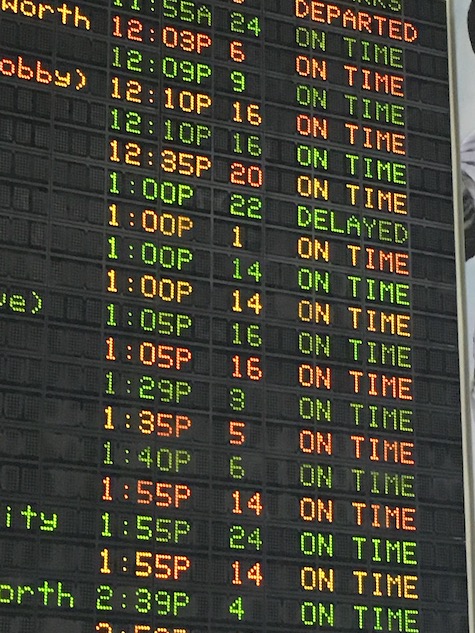 Aviation:
The FAA requires airlines to carry enough fuel for an aircraft to fly to an alternate destination if weather conditions fall below certain thresholds.
The HRRR model is the largest contributor to the FAA's NextGen Air Transportation System that supports strategic traffic flow management.
69% of aviation flight delays are caused by weather costing air travelers billions of dollars each year.
GSL weather models help reduce weather aviation flight delays that cost air travelers billions of dollars each year.
"The most recent transition of the High-Resolution Rapid Refresh (HRRR) model to NWS operations improves aviation forecasts at air terminals and aloft, reducing air traffic delays which cost the airline industry billions of dollars annually." - FAA
Computing:
GSL develops high-performance computing methods to increase compute power at minimum cost.
GSL has improved the speed of NOAA's new global model by 25%.
Energy:
Cost estimates from storm-related power outages to the U.S. economy are between $20B and $55B annually.
"NOAA's continual advancement of forecast skill in weather models improves the stability of our electric grid." - Vaisala Corporation
Public:
The American public collectively receives $31.5B in benefits from forecasts each year.
"GSD's development of foundational and pragmatic state-of-the-science technologies to improve predictions of weather and its impacts on society has been one of the nation's true success stories that is significantly under-appreciated given the enormous value it returns to the nation." - The Weather Company