Skip to main content
Email

Phone

N/A

Address

DSRC
325 Broadway
Boulder, CO 80305-3328

Affiliation

Associate
Profile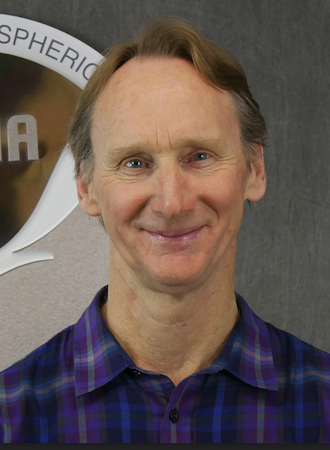 Mark leads the Advanced Technologies Division in NOAA's Global Systems Laboratory. The division explores and applies new technologies and methodologies in computing, modeling, visualization, software engineering, and data access and delivery to advance NOAA's earth system prediction and decision support capabilities. Technologies being explored include cloud computing, machine learning, high performance computing with CPU, GPU and ARM processors, informatics and visualization, and virtual services.
During his 30+ year career at NOAA, Mark led the high-performance computing group supporting model development including model parallelization, performance and scaling optimizations and development of tools to improve portability across CPU, GPU and hybrid systems. During this time, Mark developed two Fortran directive-based compilers: the Scalable Modeling System (SMS) for MPI based parallelization, and the F2C-ACC compiler for GPU programming.  Over his career, Mark has built strong collaborations with research laboratories, and partnerships with leading HPC companies including Cray, IBM, NVIDIA, Intel, and others.
Research Interests
 I am interested in the intersection of scientific research and use of technologies that enable significant improvements in weather and climate prediction. Improvements in model accuracy are enabled by more efficient models that are able to use emerging systems efficiently in terms of performance and scaling.  This may require new algorithms and techniques that better match the types of systems that are dominating the HPC centers.  Increasingly fine-grain computing such as GPUs require models be transformed in order to expose sufficient parallelism to use these processors effectively. As models become more complex, improvements in software design and adopting test-driven development processes to ensure reliability, accuracy and improved performance. Finally, Artificial Intelligence (AI) and the rapidly growing field of Machine Learning (ML) has the potential to disrupt the way weather prediction and assimilation models are developed in the future.

 I am also interested in new technologies including AI & ML, cloud computing, informatics, data analytics, and micro services to address big data challenges. The current prediction system is being overwhelmed with too much data. New strategies are needed to more effectively handle the ingest, processing, computation, and distribution of data within the prediction system. Emerging observation technologies such as 5G networks and edge computing can be used to support the collection, processing, distribution, and dissemination of data, information, and insights to diverse end users.


Education
B.S. Computer Science and Applied Math,  University of Colorado at Denver 1988
M.S. Computer Science, University of Colorado at Boulder  1995


Honors and Awards 
AMS editor of the year 2015
Service on NOAA Boards, Committees, and Projects
 International Research-Coordination Organizations
World Meteorological Organization (WMO) committee on Exascale Computing and AI
World Climate Research Program (WCRP) Lighthouse Activity:  Digital Earth
OpenACC technical standards committee
 Federal/Interagency/State Committee
 I co-lead the subcommittee on High Performance Computing under the Earth System Prediction Capability (ESPC) an inter-federal agency working group since 2016


Professional Societies and Journals
AMS, AGU membership
reviewer:
Bulletin of AMS, Monthly Weather Review
Parallel Computing, 
Distributed Computing
GeoScientific Model Development (GMD)
Computers and Geosciences Magazine

committees:  
organizer for the High Performance Computing sessions at AMS Annual Meeting
organizing committee for the NCAR fine-grain computing workshop (2010-2019)

External Advisory Panel:
NCAR Computational and Information Systems Laboratory (CISL)
EarthWorks - a new cloud resolving climate model development
Service to Cooperative Institutes and Universities
Mentor for CI staff


Memberships to Cooperative Institutes and Universities
Science advisor for CI staff


Membership to Other Technical and Scientific Organizations
Invited Talks
NCEP Seminar:  Advancing U.S. Operational Weather Prediction Capabilities in the Next Decade   May 2019
Federal Committee for Meteorological  Services and Supporting Research (FMCSSR) Future HPC Needs for Earth System Prediction Models, April 2018
LinkedIn Profile