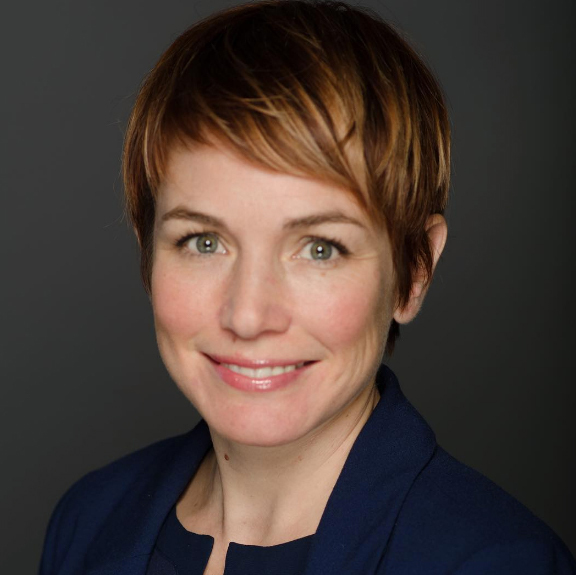 Hilary came to CU Boulder to study secondary science education after receiving a BS in Zoology and Dance at the University of Wyoming, taking 8 years to travel, ski bum in Telluride, and bartend in NYC. Returning to science after obtaining a degree in the 'University of Life and Adventure' created a unique space for a new true love of atmospheric and climate sciences to surface while studying them for the first time. Beginning in 2010, Hilary was the NOAA Boulder tour coordinator then was hired to a new education position on the SOS team. Since then she has been a driving force behind the SOS Explorer - flatscreen SOS - platform, which has now reached hundreds of thousands of people through a free mobile application.
Research Interests
Arts-based methods for teaching data visualization to K-12 students.

Education
Certificate Secondary Science Education, University of Colorado, Boulder. 
Bachelor of Science in Zoology and Dance, University of Wyoming.
Experience
NOAA Global Systems Laboratory (CIRES), Education Specialist NOAA Science On a Sphere & SOS Explorer; User Communications AQPI 6/11-Present       

Science On a Sphere (SOS) is a room-sized global spherical display that has been installed in over 175 museums worldwide. My role has been to expand the dataset catalog – currently with ~500 environmental, social science, and space datasets, as well as expand the educational reach of the product through professional development and networking.
SOS Explorer (SOSx) is a smaller, portable, flat-screen version of SOS that is also found in museums as well as universities and public schools. SOSx has also been released as a free mobile version available to anyone with a phone or device. My role on SOSx has been from the ground up including marketing & promotion, dataset curation, educational tour creation, both software and user testing, planning new features and software upgrades as well as applying for grants to build capacity around its use in the classroom and beyond.  
 Advanced Quantitative Precipitation Information (AQPI) is an effort to improve rain and precipitation forecasting in 13 counties around the San Francisco Bay Area. My role is as a liaison between the systems team, scientists at NOAA Research for Global Systems Laboratory, and the water agency users in CA, as well as refining requirements and the software graphics and capabilities for optimal user efficacy.
NOAA Boulder (Cherokee Services Group), Education Tour Coordinator/Outreach Support Administrator 
Boulder Valley School District Manhattan Middle School, Movement/Dance Teacher 
Boulder Valley School District Centennial Middle School, 8th Grade Earth Science Student Teacher/BVSD Substitute Teacher
Telluride R-1 School District, Michael D Palm Theater Interim Director
Pinhead Institute - a Smithsonian Affiliate, Punk Science Summer Program Coordinator
Telluride Science Research Center, Workshop Coordinator

Professional Activities
American Meteorological Society Annual Meetings
American Geophysical Union Annual Meetings
National Association of Science Teachers member
Association of Science and Technology Centers Annual Meetings
Colorado Science Educators Network
NOAA Planet Stewards
E Movement - Education Engagement Environment
Mountainfilm in Telluride - Master of Ceremonies

Honors and Awards
CIRES Outstanding Performance Award in Service - SOS Explorer mobile application (5/2020)
CIRES Outstanding Performance Award in Service - CIRES Mentoring Program (5/2020)
Federal Labs Consortium Technology Transfer Impact Award (2/2020)
Governor's Awards for High-Impact Research - Honorable Mention (10/2017)
CIRES Outstanding Performance Award in Service (5/2016)
Bronze Medal Award Team (NOAA, CIRES) (4/2015)

NOAA Boards, committees, and projects
BOCC - Boulder Outreach Coordinating Council - Member
Evergreen Group - GSL's Leadership Group - Member
GSL Parent Resource Group - Committee Chair
Annual GSL Survey - Committee Chair

Projects:
Educator for Science On a Sphere, SOS Explorer Project
User Communications for Advanced Quantitative Precipitation Information Project
Video Editor for the GSL Visualization Center of Excellence Project 

Service on Federal/Interagency/State Committees
Lead the AQPI Data Implementation Working Group (a combination of NOAA and CSU scientists and California State water agency professionals in Bay Area)

Memberships and service to Cooperative Institutes and Universities
CIRES Mentoring Program Committee Member
Related Links
Publications/Products