Skip to main content
Title

Webmaster

Email

Phone

303-497-6511

Address

DSRC
325 Broadway
Boulder, CO 80305-3328

Affiliation

CIRES
Profile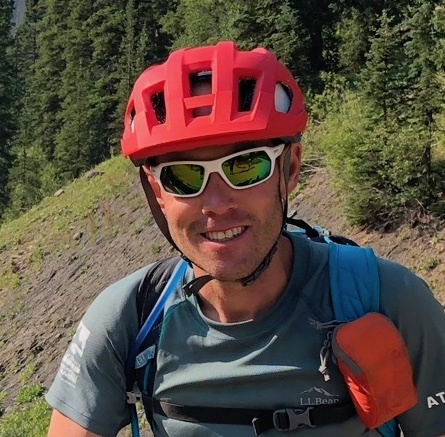 Craig is currently GSL's webmaster. He has worked as an IT Director, senior software engineer, full-stack developer, a mountaineering guide, a
professional photographer
,
and a start-up partner.  His first web development and hosting company produced a SaaS product that allowed real-estate brokers to seamlessly display their MLS listings on their website. This company was acquired in the late '90s. He went on to start eClimb Media, LLC, which also produced custom web applications for small to medium companies.  
Before joining NOAA / GSL, he spent the last 10 years working in the outdoor industry at the American Alpine Club (AAC) as their IT Director. His duties included building an amazing IT team, creating a digital strategy roadmap, built and maintained several enterprise-grade eCommerce applications running on Ruby on Rails and PHP (Laravel), maintained a modern CMS system, built and maintained a custom CRM platform written in Ruby on Rails. 
Outside the workplace I spend my time trying to build and maintain
TroutLeader
, rock climbing, trail running, mountain biking, fly fishing, skiing on and off-piste, and always looking for work as an
adventure photographer
. Currently live in Boulder with my wife, daughter, and 2 dogs. 
Position
GSL Webmaster / Software Engineer
Education
Loyola University, Chicago, IL - Advanced Software Application Development - March 2004
Fort Lewis College, Durango, CO - Certified Licensed Teacher (Secondary Education) – State of Colorado - 1996
Fort Lewis College, Durango, CO - Bachelor of Arts Degree in English and Communications, 1995, Concentration of Study: Media/Internet Communcations and Secondary Education
Professional Experience
RxRevu, Denver, CO - Senior Software Engineer, February 2019 - June 2019
The American Alpine Club (AAC), Golden, CO - Director of IT, May 2008 - December 2018
eClimb Media, LLC, Louisville, CO - Principle / Senior Media Programmer, March 2002 - April 2008 
Katomic Media, Inc., Durango, CO - Co-Founder / Small Business Owner, June 2000 - November 2002 
Frontier Internet, Durango, CO  - Web Facilitator, August 1997 – 2000 
Colorado Outward Bound School, Denver, CO - Experiential Educator and Mountaineering Guide, May 1994 - 2000 
Outreach / Volunteer
Boulder Climbing Community Board of Directors: 2012 - 2019
Professional Adventure Photographer: www.craighoffmanphotogrpahy.com
Certified AMGA SPI Rock Climbing Guide
Professional (LinkedIn)