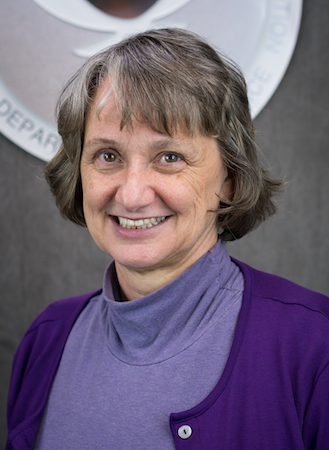 I progressed from software engineering into Project and Program Management as I began to see how I could be more effective to ensure the success of software projects in the project manager role.  Joining NOAA in 2013 as a technical project manager for the High Impact Weather Prediction Project (HIWPP), I have since focused on my interest in verification to support model development.  I have worked with the NCAR/NOAA Developmental Testbed Center to develop a vision for a Unified Verification System that will provide a comparable basis for model evaluation across NOAA and collaborating external organizations, and I continue to work to implement this vision.  I also lead efforts within GSL to evaluate new technology and apply it to development and improvement of software systems for model verification.
Since 2017, I have taken on the additional role of Associate Director of CIRA, managing the CIRA program and employees at GSL and other NOAA laboratories, where I am always learning from the talented, diverse group of people employed by CIRA to work with NOAA.

Research Interests
Verification of atmospheric models
Cloud computing and big data for atmospheric models
Automated testing and continuous integration
Agile principles for software development and general management
Systems engineering
Team building, communication skills, conflict resolution, and effective hiring practices
Education
M.S. in Electrical Engineering, University of Colorado at Denver
B.A. (Hons) in Economics, University of Utah
Experience
2013-present   NOAA and CIRA, project and program management and leading a team for verification of atmospheric models
2009-2013   National Center for Atmospheric Research, leading projects to build and deploy atmospheric modeling systems in Israel and to develop verification software.
2002-2009   Rutherford Appleton Laboratory in the UK, leading projects and doing software development for a hierarchical storage management system for the CERN Large Hadron Collider.
1988-2001   BVT Associates, software and network engineering to produce real-time quotes for financial derivatives markets.
1979-1987   U.S. Geological Survey, research in seismic risk analysis.
Professional Activities
Certified Project Manager, Project Management Institute
Certified Scrum master
Member American Meteorological Society