Skip to main content
Information & Technology Services Division (ITS)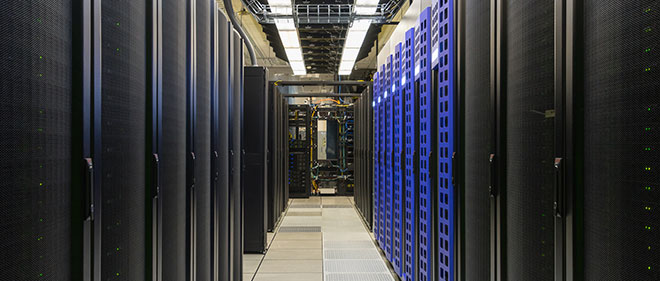 The Information & Technology Services Division (ITS) manages the computer facilities infrastructure, communication networks, data distribution systems and associated peripherals used by the Global Systems Laboratory (GSL) to accomplish their world-class applied research and directed development mission.
ITS designs, develops, and maintains the GSL Central Computer Facility which acquires, processes, and stores a large variety of meteorological data in real-time. GSL is one of NOAA's three sites that host research and development high-performance computing systems shared by the entire NOAA community.
ITS has the expertise to:

Manage 6,800 sqft of raised floor data center space encompassing three multi-tenant data centers. Each data center is designed to handle rigorous environmental and electrical demands. State-of-the-art ambient air cooling, a fire protection system, and many sophisticated facilities environmental monitoring and control safeguards support a highly reliable and resilient computing environment.
Design, develop and maintain a data acquisition, storage, and distribution system for a wide array of internal and external customers.
Provide network solutions to ensure scalability, resiliency and high-speed performance while leveraging emerging technologies to achieve service quality objectives.
Monitor facilities, networks, and applications across converging information and communications technologies.
Provide storage and backup capabilities for multiple platforms across numerous Laboratories and customers.
Provide a secure and compliant computing environment that continuously monitors vulnerabilities, configuration, and risk management activities.
Provide a balanced HPC technology to achieve NOAA science objectives. Test and develop High-Performance Computing technologies.
Provide evaluation, adoption, and utilization within a multi-vendor, multi-tenant commercial cloud environment.