Skip to main content
GSL-NOAA National Hurricane Center experiment for Hurricane Ian
December 19, 2022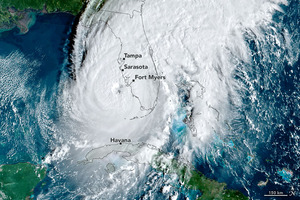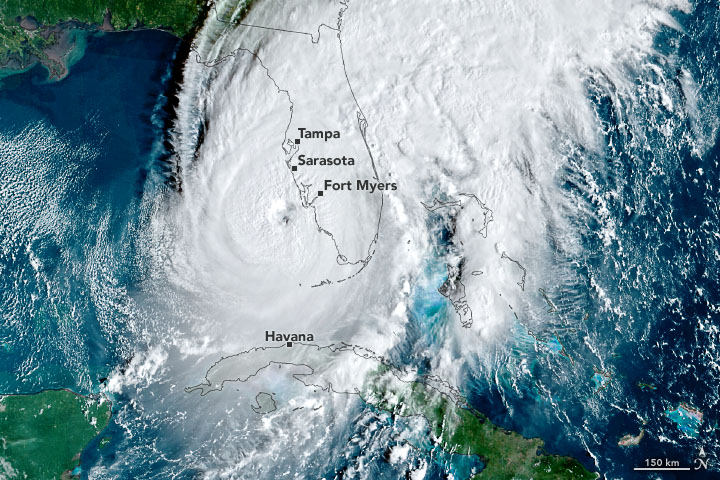 GSL collaborated with the NOAA National Hurricane Center (NHC) to develop the future of storm surge watches and warnings and used Hurricane Ian as a live test.
Hurricane Ian was a destructive Category 4 hurricane that struck Florida in September 2022 and is the most deadly in Florida's history since 1935. The storm brought a catastrophic storm surge exacerbated by over 20 inches of rain causing major flooding. With rapid storm changes, accurate forecasting and communications were crucial in protecting public health and safety.
The NOAA National Hurricane Center (NHC) invited the NOAA Global Systems Laboratory (GSL) to collaborate in the first use of the Hurricane and Ocean Testbed during a live event. NHC & GSL staff performed real-time evaluations of new and improved experimental products in a cloud-based test environment outside of operations.
By running tests in parallel to operations, the team was able to perform the first successful cloud-based collaboration of products between a NOAA National Weather Service (NWS) National Center and a local NWS Forecast Office. The NHC generated a Storm Surge Warning in the GSL-developed Hazard Services, sent it to the NWS forecast office in Charleston for editing based on local knowledge, then NWS Charleston sent it back to the NHC for a fully collaborated product. Essentially this was the first opportunity to collaborate on a Hazard Services product using a 'Track Changes' type feature.

The cloud-based infrastructure also provides flexibility to use more computational power only when necessary. Storm Surge Watch/Warnings in Hazard Services were generated for the first time at full resolution– on the order of 20-30 meters, or neighborhood scale. The current Storm Surge Watch/Warning is generated at 2.5 kilometers. This more precise resolution could help support more focused decision-support services in the future. The team was also able to launch an expanded suite of modern digital formats for exchanging emergency alerts, including the Common Alerting Protocol (CAP) used by FEMA and many others.
The NHC/GSL collaboration also delivered the first-ever live access to drone observations and enhancements to tail-borne Doppler radar data provided by our Hurricane Hunter Crews (Office of Marine and Aviation Operations into a cloud-based NHC operational display. In the future, this will enhance operational decision-making, especially when Hurricane Hunters collect data for systems well offshore.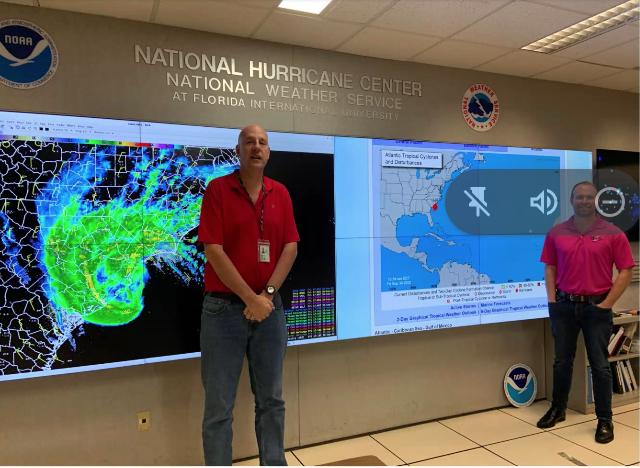 GSL researchers Dave Tomalak and Taylor Trogdon (pictured), and Nate Hardin participated in a test of the future of storm surge watches and warnings during Hurricane Ian at the NOAA National Hurricane Center.