Skip to main content
GSL hosts students from Colorado School of Mines for Capstone project
November 03, 2023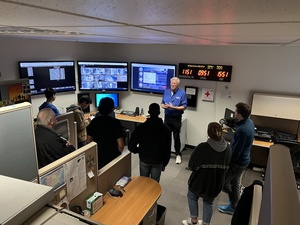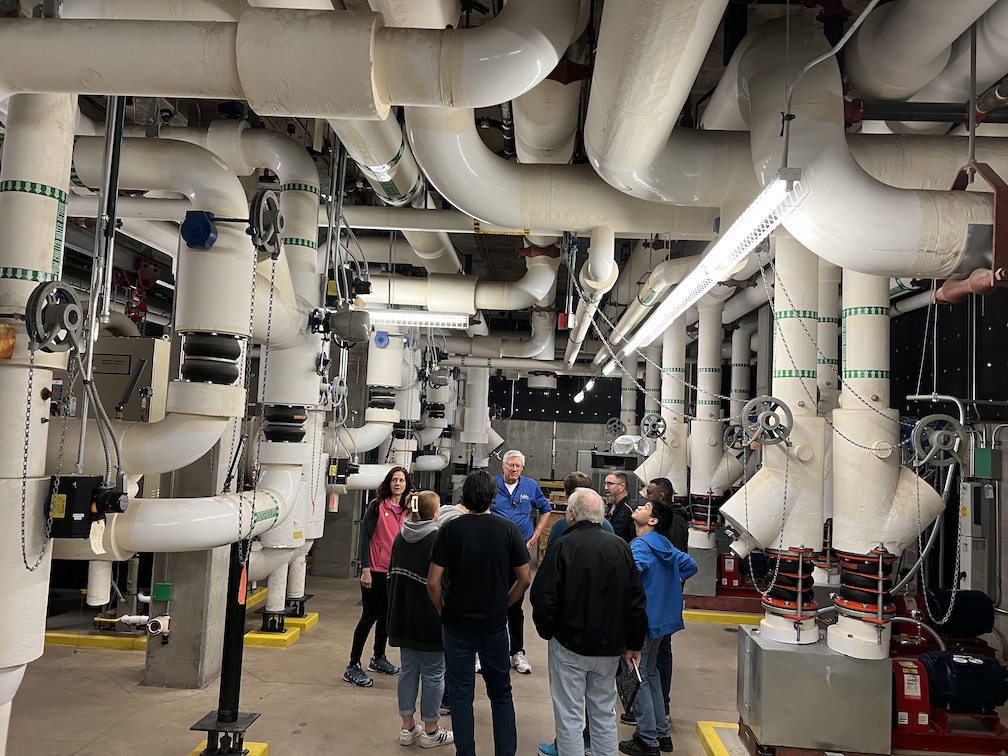 GSL hosted students from the Colorado School of Mines on 26 September 2023 for a tour of NOAA data centers in Boulder. The students are working on an eight-month Capstone project to design a Tier III multi-tenant data center that is 35,000 sqft. and supports 5 megawatts of load with zero-carbon energy generation. The students toured three NOAA data centers while at GSL.
Data center tiers are a standardized ranking to indicate the reliability of data center infrastructure. Even though the three Tier 1 NOAA data centers in Boulder are not required to have redundancies, NOAA's data center does have redundant capacity in the event of emergencies.

The students learned about the emergency procedures NOAA uses when protecting their data centers from potential damage (most recently from a flood). The Data Center Infrastructure Monitor (DCIM) tracks temperatures and helps troubleshoot issues while maximizing energy efficiency. The students also saw the air handlers, chillers and flat-plate heat-exchanger, and other machinery dedicated to cooling the facility. The last stop of the tour was a high-density data center for NOAA's multiple supercomputers which are dedicated to constantly solving important weather calculations. Overall, this tour reinforced to the team the importance of reliability and emergency planning.