Skip to main content
Common Community Physics Package v6.0.0 released to the public
July 05, 2022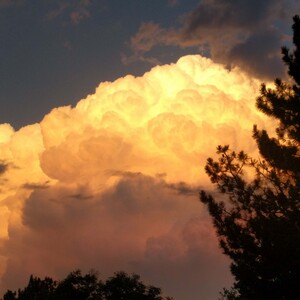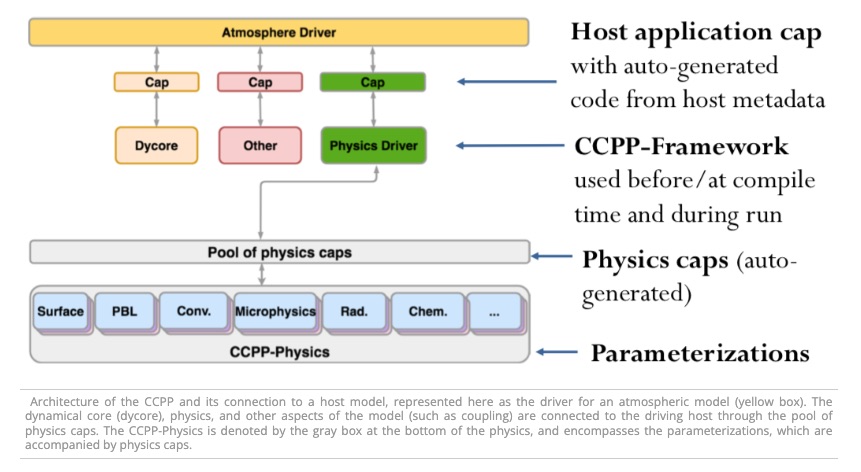 NOAA's current high-resolution weather model operates on a 3km grid, but how do we program the model to describe a 100-meter-wide cumulus cloud that grows into a thunderstorm? The cloud is too small for the model to represent it with equations of motion. The answer is by developing "physical parameterizations," that make assumptions to describe the overall effect of this cloud on the larger-scale atmospheric processes. The numerical weather prediction community continuously works to improve these parameterizations, a foundational piece of atmospheric models.
The Common Community Physics Package (CCPP) v6.0.0 was released to the public on June 29, 2022. The CCPP allows the broader community to develop physical parameterizations, or representations of all relevant physical processes occurring in the real atmosphere, which facilitates the transfer of innovations into operational numerical prediction models. This latest release was the work of the Developmental Testbed Center (DTC) and GSL.
The v6.0.0 release contains the CCPP Physics, a library of physical parameterizations, and the CCPP Framework, an infrastructure that connects the physics to host models. It also contains the CCPP Single Column Model (SCM), a simple host model that employs the CCPP Physics and CCPP Framework. The CCPP Physics is envisioned to contain parameterizations used in the NOAA Unified Forecast System (UFS) for weather through seasonal prediction timescales, as well as developmental schemes under consideration for upcoming operational implementations. Additional information and access to the code can be found here.
For questions or comments about the CCPP and the SCM, please use the Forum at http://dtcenter.org/forum/ccpp-user-support. When using CCPP with the UFS, you can also direct your questions to the UFS community forum.
The DTC GSL CCPP release team: Ligia Bernardet, Grant Firl, Man Zhang