Skip to main content
2020 Impact Stories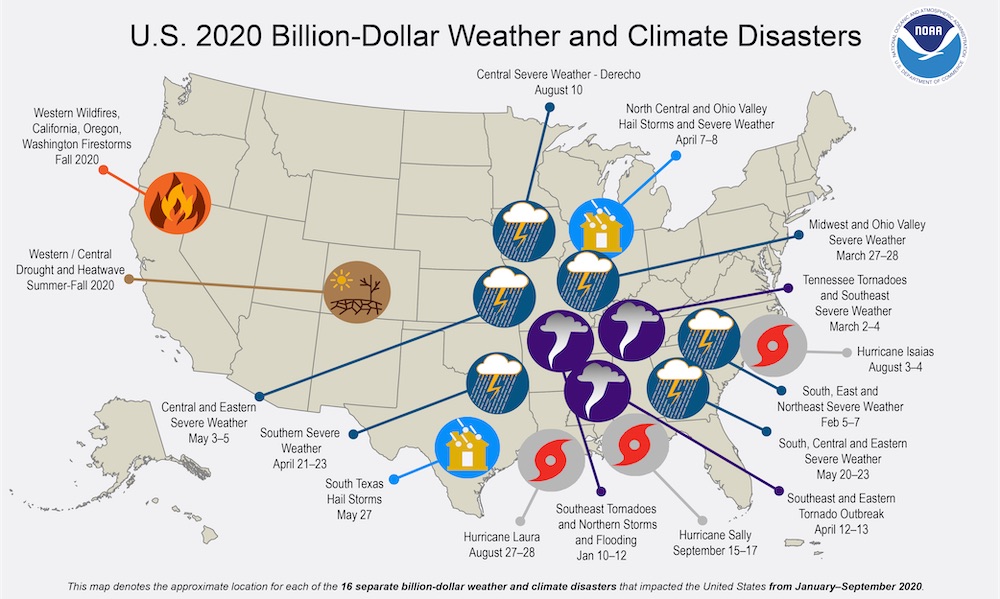 27-28 January 2020 Plains snowstorm - Somewhat unexpected but very heavy and small-scale snowstorm in SW KS/NW OK. The HRRR and HRRRX both showed indications of heavy snow potential in their longer range (> 1 day ahead) forecasts, then trended in the right direction with better forecasts of band location as we got closer to the event (especially with HRRRX, the next version of the HRRR, HRRRv4, that became operational 2 December 2020. Also the new method for snowfall amount forecasting in the HRRRv4 did a better job than the old method of the same algorithm used in HRRRv3.
10 August - Midwest Derecho event - IA took the brunt of the very strong winds (some gusts over 100 mph, very costly event) but it extended eastward across northern IL (where there were a number of small tornadoes) into IN before dying out. Both HRRRs did provide useful guidance for this event, although an advantage to the HRRRv4 over the (then) operational HRRR for even better guidance, with bow echo structure and strong wind forecast shown earlier and more consistently than in the HRRRv3. HRRR guidance was useful in helping to focus the biggest threat where it eventually occurred.
3-4 August 2020 – Tornado outbreak for portions of the East Coast with Tropical Storm Isaias. Sometimes landfalling tropical storms/hurricanes will produce a lot of tornadoes. While generally these are on the smaller side, they can cause significant damage and injuries/fatalities as they can be difficult to warn for (compared to tornadoes with larger supercell storms). It can be tricky to figure out which TS/hurricane will be a tornado producer, so forecast guidance can be helpful. The HRRR model(s) produce various output related to supercell and tornado occurrence, some of it on the experimental side. For this event there was a decent indication that an outbreak was possible.
September-November wildfires – The HRRR smoke model was widely used in NWS and by media.
25-27 October 2020 Oklahoma ice storm - Unseasonably early and very destructive ice storm in OK. One of the HRRR output variables is freezing rain accumulation, and forecasts from the HRRR were pretty good for this event.