Skip to main content
2018 Impact Stories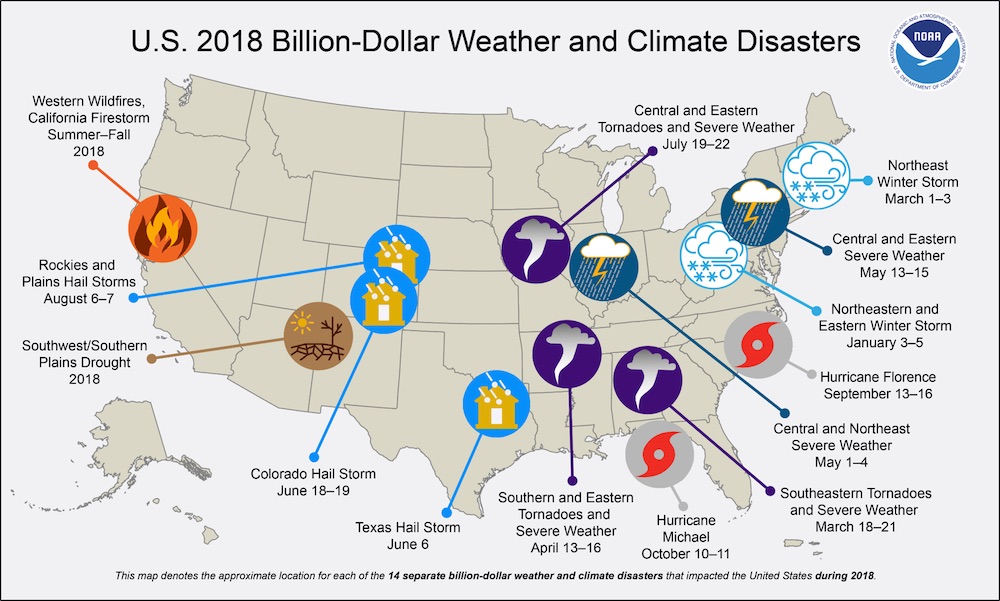 Oklahoma City Major Flooding
What happened
An area of heavy rain and thunderstorms moved through portions of Oklahoma late Thursday morning, prompting a flash flood emergency. Reports of 2-4' of rainfall in a short period of time resulted in flash floods. Numerous roads were closed due to flooding and firefighters performed more than a dozen high-water rescues. Cars were nearly completely submerged in parts of the city.
GSL's impact:
Two members of GSD's experimental ensemble depicted a scenario of long-lasting thunderstorms that had the potential to cause flooding. An ensemble is a collection of model forecasts each with slightly different rules. If several of the ensemble members predict the same scenario, a forecaster has more confidence that the scenario could happen.
---
Colorado Springs Hail Storm

What happened
A massive hailstorm with 2.75" hail hit parts of Colorado Springs are on August 6, 2018. The storm caused $$ in damage and injured 14 people and killed at least two animals at the Cheyenne Mountain Zoo.
Impacts on the public and the economy:
Hail causes about $1B in damage to crops and property each year.
In 2017 there were 6,045 major hail storms
Between 2000 and 2017, about 8.8 percent of U.S. severe hail reports included hail larger than two inches in diameter.
Colorado is 3rd in the US for amounts of hail of 1 inch in diameter
GSL's impact
GSD's experimental version of the High-Resolution Rapid Refresh Ensemble precisely predicted severe weather to the correct county 24 hours in advance and was consistent in the prediction over time.
---
California Wildfires
What happened
In 2018, California was named the state with the most "deadliest wildfires" when it had over 8,527 fires burning an area of 1,893,913 acres. Which is equal to 1,434,783 football field of burnt and destroyed land. The "Campfire", named after an unpaved Camp Fire Road in Butte County started after a power transmission line created a small blaze.
Impacts on the public and the economy
Poor air quality from to the wildfire smoke may
Injuries and fatalities
Insurance claims related to this fire season had reached $12 billion
Fire alone spent $432 million on operations
GSL's impact
GSL's experimental HRRR-Smoke model was used extensively to provide decision support for firefighters, the transportation and tourism industries, and air quality alerts.
---
Hurricane Michael - October
GSL's HRRRx model accurately predicted the landfall of Hurricane Michael within 5 miles and 30 minutes 13 hours in advance.
HRRRx also accurately predicted supercells over Florida and Georgia
GSL's 15 hour HRRRx forecast accurately predicts dangerous wind gusts over North Carolina
---
Improved aviation forecasts for Alaska
Aviation touches all aspects of rural Alaska and is a basic mode of transportation due to the vastness of the Alaskan wilderness. Approximately 82% of Alaskan communities are not served by roads and have no connection to the contiguous road system.
GSL's impact
GSL developed high-resolution forecasts for Alaska in 2018 that will help support air travel.