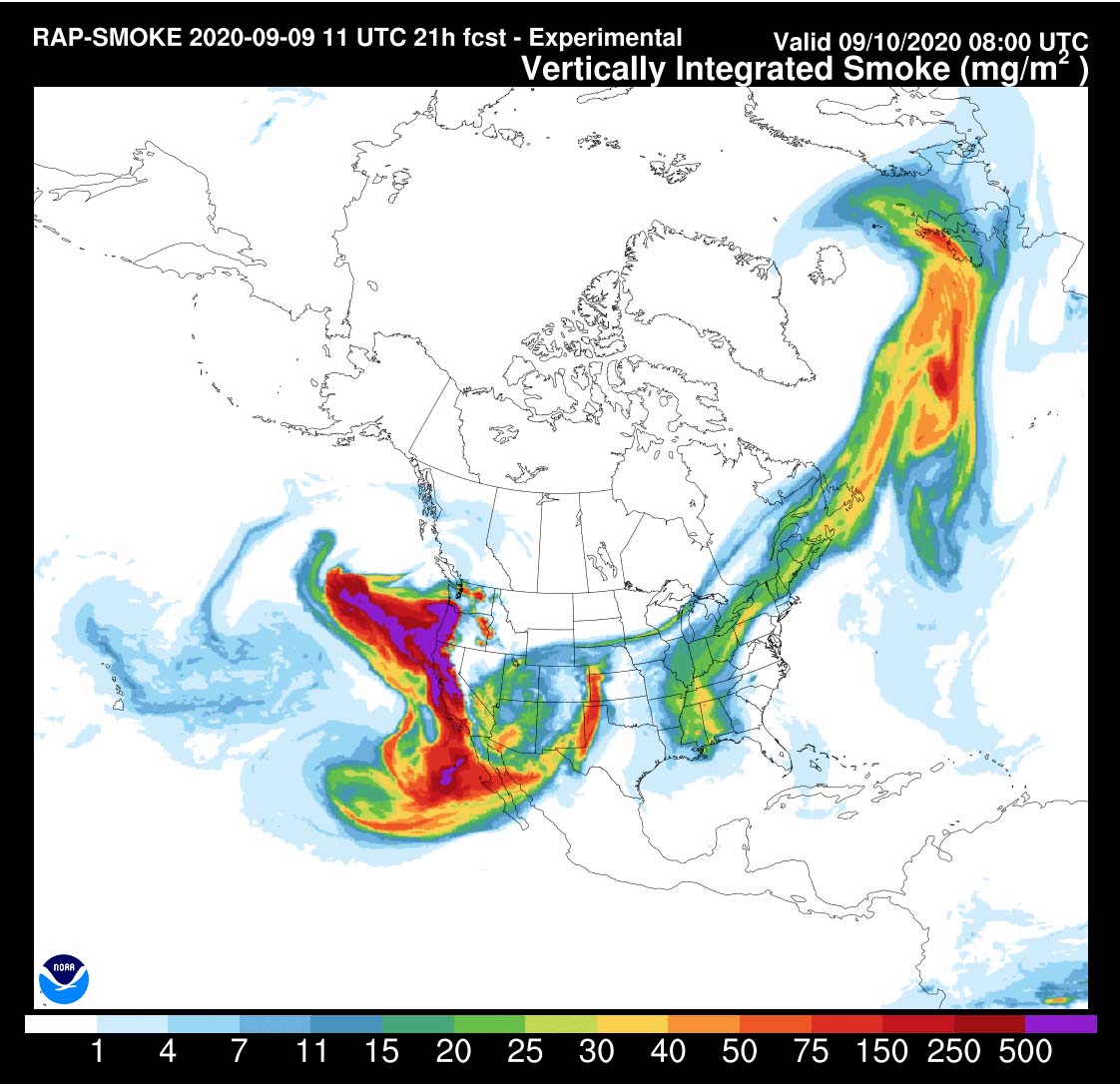 The National Center for Environmental Protection (NCEP) is set to transition their suite of smoke forecast products to use NOAA Global Systems Laboratory's Rapid Refresh (RAP) smoke model(RAP Smoke). The change will take place effective June 28th as a result of NCEP's transition to a new supercomputer system.
NOAA GSL's Rapid Refresh has been operational since December 2020. It operates on a continental scale covering North America. It updates hourly and consists of a numerical forecast and an analysis assimilation model.
NOAA GSL's Rapid Refresh (RAP) RAP-Smoke model predicts smoke concentrations at the surface level and through the atmosphere up to 25km. The model calculates biomass burning emissions, fire size, and heat production using a combination of weather data and inputs from four NOAA-NASA polar-orbiting satellites. Not only does the model accurately produce a 3D depiction of the smoke plumes from fires, but it can also predict the intensification of 2.5m particulate matter and other air pollutants.