Research Themes
GSL's research themes link directly to the NOAA Research Strategic Plan goals listed in detail at the bottom of this page. Goal 2 is to "Detect Changes in the Ocean and Atmosphere, Goal 3 is to "Make forecasts better," and Goal 4 is to "Drive innovative science."
GSL Grand Challenge: Provide actionable environmental information through the delivery of a storm-scale Earth-system prediction and decision-support capability to serve society.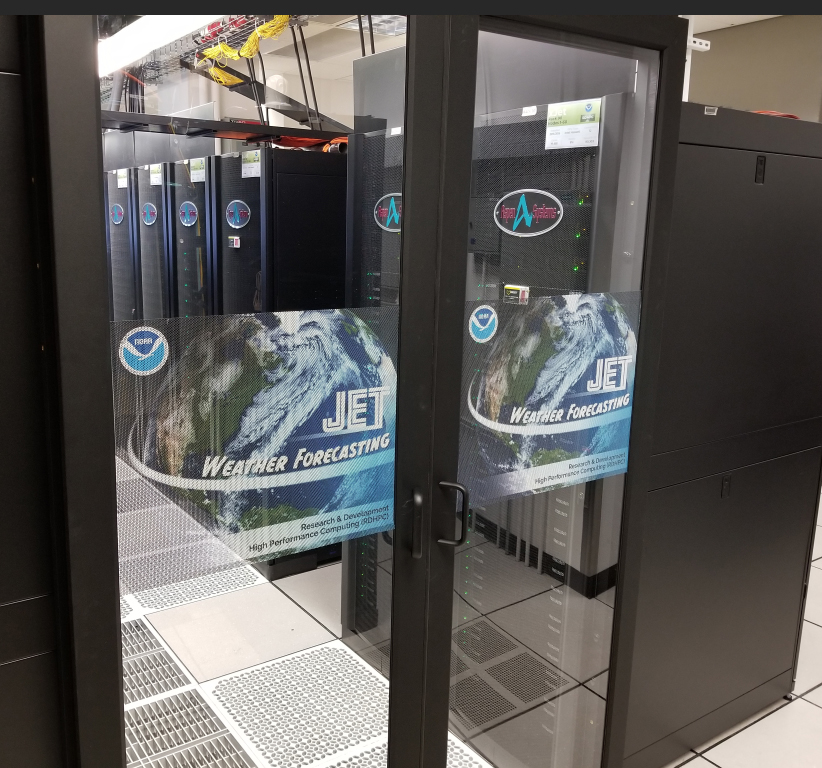 Theme: Advance technologies enabling the delivery of information (OAR Strategic Plan Goals 3.2, 4.3)
Evolve GSL computing infrastructure to support advanced Earth-system models (OAR Strategic Plan Goals 3.2)
Develop a strategy for a cloud-based computing framework that links observation processing, data access, high-performance computing, and access by cloud-enabled applications
Accelerate research of advanced computing solutions
Invest in cutting-edge foundational technologies (OAR Strategic Plan Goals 3.2, 4.2)
Machine learning: enable high-resolution global to regional numerical modeling
BIG Data: develop new strategies that can be used to analyze, extract, and process large complex datasets
Cloud computing: develop advanced approaches for utilizing cloud computing for numerical weather modeling and decision support
Information process and delivery: develop new technologies that deliver actionable information
Analyze the usability of social media to gather situational awareness information and deliver actionable information to the public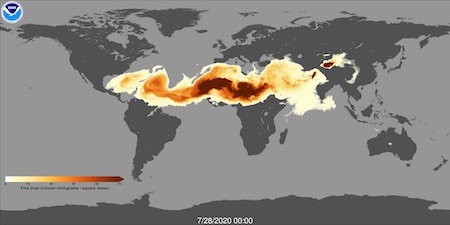 Theme: Advance our scientific excellence enabling numerical Earth-system prediction
Develop a continuous global to storm-scale ensemble data assimilation and ensemble forecasting capability (OAR Strategic Plan Goals 3.1, 3.2)
Advance data assimilation for regional modeling
Develop a cross-laboratory team to advance physics concepts for future Earth-system models
Develop an effective hourly-updated ensemble-based 3km CONUS-domain data assimilation system
Develop an hourly updated 3km stand-along convective-resolving regional ensemble model (next-generation HRRR)
Develop global cloud-resolving models that run efficiently on exascale computers, cloud computing environments with CPU, GPU and other processors
Work on advanced techniques that improve the accuracy and computational efficiency of data assimilation
Create a fully coupled Earth-system modeling prediction capability (OAR Strategic Plan Goals 3.1)
Contribute to community modeling
Expand to sub-seasonal to seasonal timeframes
Develop an initial coupled atmospheric-land and ocean model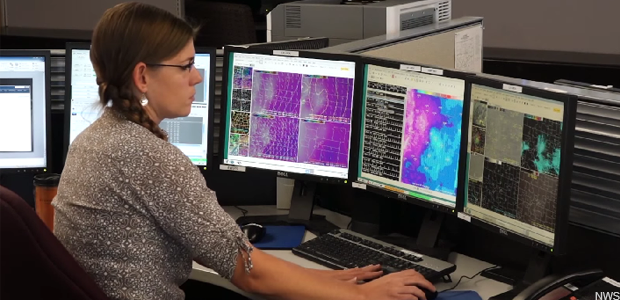 Theme: Research concepts and build tools and systems that advance the delivery of actionable weather forecasts and information to support a well-informed Weather-ready Nation
Explore technologies to advance Impact-based Decision Support Service and data delivery strategies (OAR Strategic Plan Goals 3.2, 3.3)
Build innovative tools that empower meteorologists to deliver targeted decision support to society
Advance visualization, analytics, and data access capabilities to support IDSS
Develop a single weather information system and impact verification service, utilizing a centralized data source, cloud storage, and cloud computing
Explore how to deliver targeted information by utilizing social science research
Explore how to best communicate probabilistic uncertainty and confidence information through the decision-making process
Theme: Accelerate the transition of technologies to operational capabilities
Investigate new opportunities and processes for delivering technologies to users (OAR Strategic Plan Goals 4.2, 4.3)
Explore Cloud-based transitions to build a transition path-way between research and operations
---
OAR Strategic Plan goals that apply to GSL Research Themes:

Goal 2: Detect Changes in the Ocean and Atmosphere - Produce, analyze, and interpret observation records to understand the Earth System and inform the public
2.2 Identify and address gaps in observation requirements needed to understand causes of variability and change

Assess the current suite of observations and modeling capabilities to identify gaps and prioritize needs.

Improve understanding, forecasts, applied knowledge, and predictions in regions of significant change and for high-impact events.

2.3 Increase ability to access and use Earth system data

Leverage technologies and approaches to share relevant information within OAR, across NOAA, and throughout the external community to heighten understanding of the Earth system, the management of its resources, and the effects on society.

Engage with stakeholders early and regularly throughout research and development to understand user requirements, needs, and expectations for the interoperability and usability of observational data.

Deliver informational products that inform decision making.
Goal 3: Make forecasts better - Improve accuracy, precision and efficiency of forecasts and predictions to save lives and property and support a vibrant economy
3.1 Develop interdisciplinary Earth system models

Develop models that reflect the Earth system and the intersecting human, ecosystem, and environmental factors as an integrated system.

Cutting across disciplines and specializations, encourage the growth of innovative model components and new model applications.

Develop and operate next-generation Earth system models using a community-based approach in concert with advances in high-performance computing.

Enhance data assimilation and modeling across spatial and time scales.

Conduct value-driven assessments of models and sunset models that do not meet current or future NOAA requirements.

3.2 Design tools and processes to forecast high-impact weather, water, climate, ocean, and ecosystem events

Invest in the development of tools, technologies, and processes to advance models and increase the relevancy of forecasts.

Improve the capability to understand observation and forecast uncertainty and better communicate the uncertainty.

3.3 Transition science that meets users' current and future needs

Work with NOAA Line Offices and stakeholders to define requirements for future science and operational needs.

Integrate social science early to understand societal factors, account for stakeholder behavior, and design tools and products that meet end-user needs and expectations.

Drive innovative science - Cultivate and deliver mission-relevant research to lead the environmental science community
Goal 4: Drive innovative science
4.1 Reinforce a culture of innovation and adaptability

Strengthen processes, governance, and structures that cultivate innovation and the behaviors of innovation.

Establish processes for risk acceptance and management across the organization. Create a culture of resilience by fostering an appreciation for risk, failing fast, and creating a structure that is adaptive and flexible.

4.2 Invest in high-risk, high-reward science

Identify new and innovative science and assess the impacts, risks, and opportunities.
Lead research on identified high-risk, high-reward areas to advance NOAA's mission and guide the environmental community.

4.3 Accelerate the delivery of mission-ready, next-generation science

Expedite the delivery of mission-ready science, services, and technologies.

Prioritize mission-driven science and research agendas, addressing NOAA's most pressing requirements in a relevant, timely manner.