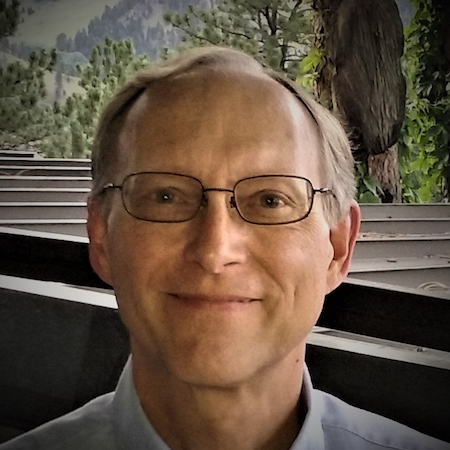 Keith is the technical lead for NOAA Science On a Sphere® (SOS) and project manager with the Developmental Testbed Center (DTC).  For
SOS
, he leads the development team and develops data management and visualization software.  For the
DTC
, he is GSL's co-lead for the Model Evaluation Tools (
METplus
) verification system, which is becoming the unified verification, validation, and diagnostics software for the Unified Forecast System (
UFS
). 
Keith is a Senior Research Associate and has been with CSU's
Cooperative Institute for Research in the Atmosphere (CIRA)
at NOAA in Boulder since 2013. He has a deep and diverse background in software development, applied geosciences, technical leadership, and organizational management across research laboratories, universities, large corporations, and small startups.
Research Interests
Large data set management, analysis, and visualization techniques and tools
Project management, software engineering, and Agile practices
Geoscience-related subject matter, including atmospheric sciences, geology and geophysics, renewable energy, and geospatial science
Cloud computing and artificial intelligence/machine learning 


Education
Graduate Certificate in GIS, University of Colorado at Denver
MS in Computer Science, University of Colorado at Boulder
MS in Geophysics, Stanford University
BS in Computer Science, University of Tulsa
BS in Geosciences, University of Tulsa


Certifications  
Project Management Professional (PMP)
Agile Certified Practitioner (PMI-ACP)
Certified Scrum Master (CSM)
Certified Programmer for Java


Experience
Senior Research Associate for CIRA at NOAA GSL, 2013-present.
Senior Manager for Data Analysis and Visualization Group at National Renewable Energy Laboratory (NREL), 2012-13.  Department head for about 35 technical professionals in the GIS and Digital Assets Sections at NREL's Strategic Energy Analysis Center (SEAC).
Principal Software Engineer/Technical Program Manager for Research Applications Laboratory (RAL) at National Center for Atmospheric Research (NCAR), 2008-12.  Manager of military-sponsored projects and associated development of weather-related software & hardware systems for the National Security Applications Program (NSAP).
Software Development Manager/Senior Software Engineer at Pitney Bowes Software, 2004-08.  Manager and developer of Centrus GIS geocoding software, including GeoStan and GeoTAX.
Software Development Manager/Senior Software Engineer at Chroma Energy, 1999-2004. Technical manager, software developer, and 4th employee of a venture capital funded, start-up energy, technology, and services company.


Honors and Awards
Publications and Patents